<< Back to Calendar
Tundra Career Series: "Growth Hacking your LinkedIn" With Christina Esposito
We will close registration 3 hours before the event starts. The meeting link and instructions will be emailed to you before the event to the email address entered at time of registration. 
---
Presentation Title: "Growth Hacking your LinkedIn"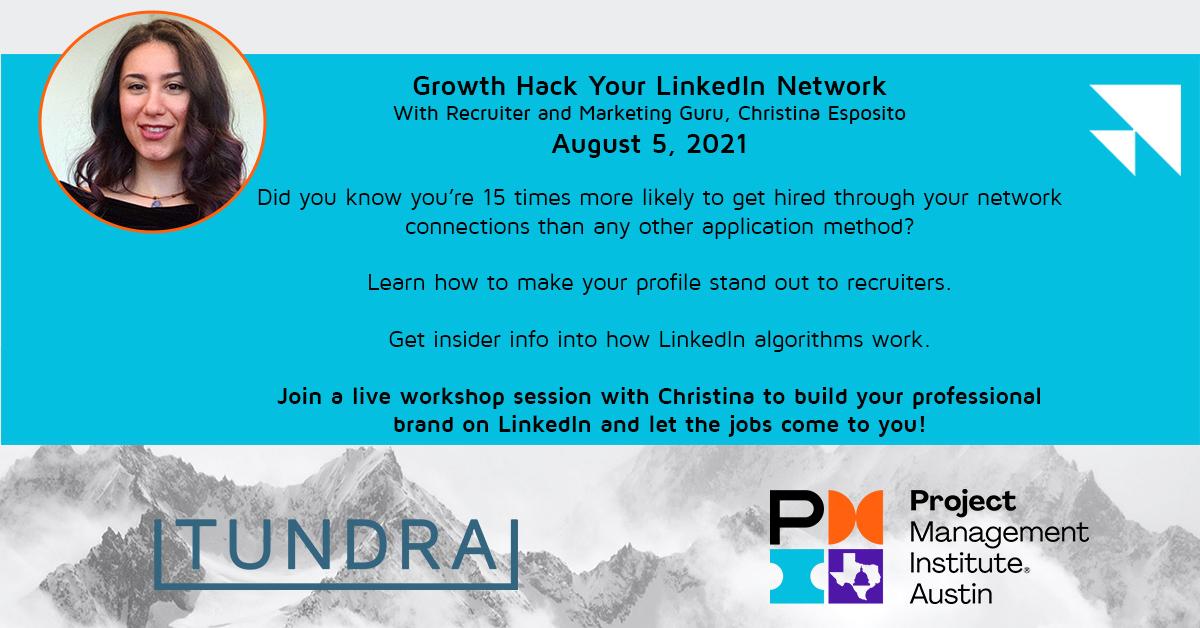 Presentation Description:
Did you know you are 15 times more likely to be hired through a referral than the average applicant on any job board? The only way to increase your chance of a referral is to expand your professional network. Luckily, LinkedIn is the perfect platform to grow and maintain that network from the comfort of your home or on the go! Christina will give you insider tips and tricks to build an all-star LinkedIn profile and network with recruiters and industry professionals at your dream companies to land your next opportunity.
Speaker and Bio: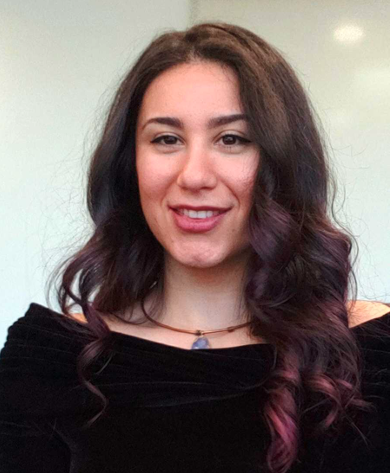 Christina Esposito began recruiting three years ago at Tundra hiring developers, project managers, and technically skilled professionals for banks and large enterprise companies. After nine months recruiting for enterprise clients, Christina pitched her own role at Tundra as the Marketing and Communications Lead to build the brand and improve relationships online with Tundra's clients and candidates. As her role grows with Tundra, Christina now leads social recruitment training and networking on LinkedIn/social platforms, creates content for social media, and builds in-house digital platforms to enhance the client and candidate experience at Tundra.
In the past few years Christina has participated in multiple panel discussions speaking on topics like How to Build Soft Skills, Social Media Job Search Tactics, and Insider Recruitment Tips & Tricks with industry leaders and bootcamp organizations.
Learning Objectives:
Learn how LinkedIn search algorithms work, and how to use it to your advantage.
Learn how to grow and engage with your professional network – leverage them to land your next job opportunity.
Learn how to make your profile stand out to recruiters and industry leaders to get ahead of the competition and significantly increase your chance for an interview.
Get insider info into how recruiters find you on LinkedIn and what they're looking for in their search.
Key Takeaways: "Your network is your net worth", never underestimate the power of networking and creating your own digital footprint. If done correctly, you may never have to apply to another job ever again and let the jobs come to you!
Format:
Workshop style + "show & tell"
Virtual Happy Hour 
Register to this event