<< Back to Calendar
Lunch N Learn
Strategic Business Management skills
PMI Austin Chapter is always looking for new local charities to host our Lunch & Learn sessions. If you know of any charities to highlight, please email our Lunch & Learn Committee Chair at LunchNLearn@pmiaustin.org. 
Registration:  $15 (Price includes lunch and your 1 Stagetic & Business Management PDU credit) 
Lunch will be provided. Online registration and payment only. 
Location Instructions: The Boardroom is located in the West building on the second floor in room #232. Please arrive timely. The stairway door and the elevator will be made operable between 11:45 am and 12:05 pm. After that time, anyone arriving for the meeting will need to check in with our Customer Service Reception located in the East Building. Let them know you are with PMI LnL and need an escort upstairs.
Parking Instructions: Parking is available underneath the building facing 5th Street. Additional parking is available in the Volunteer parking lot, which is located right off 5th Street and before the exit drive on Allen Street. Additional street parking is available past the exit drive on Allen Street on both sides of the street and on Tillery north of 5th Street are also marked for parking on both sides of the street.
---
Presentation Title: What is Changing on the PMP Exam in 2020?
Are you an aspiring PMP or a PMP who want to stay current on the latest changes coming from PMI? Join us for a lively lunch and learn discussion where we will share and discuss:
The changes coming to the PMP exam based on the new Exam Content Outline going into effect for those sitting for the exam starting 7/1/2020. It is going to mean big changes to the exam which will move from testing on the 5 process groups (Initiating, Planning, Executing, Monitoring and Control and Closing to three domains (People, Process, Business). You can also expect a 50/50 split between predictive/waterfall approach and Agile and hybrid approaches.

The Standard for Project Management has released an Exposure Draft for public comment. What changes are we seeing and how can you participate?
We will also review what we know about the upcoming changes for PMBOK 7. What did the update process look like, what is the timeline and what the changes may look like?
Come join us to learn more about these substantial changes and spend some time talking as a group about reactions to the changes and what it means for the profession and for those pursuing certification options.
About the Speaker: Renee Adair, PMP
Renee Adair is the owner of Successful Projects. Renee brings over 25 years of business leadership and project management experience. Prior to owning Successful Projects, Renee served as a Program Director for a leading telecom consulting firm, focused on overseeing delivery of multi-million-dollar, complex outside plant engineering projects. She is experienced in managing projects, leading and mentoring project managers and building a Project Management Office (PMO). Renee also worked in Information Technology for fourteen years including roles in support, network administration and Director level management. She brings a wealth of real-world experiences in managing complex projects that has helped shape her solutions oriented and customized approach toward project management training and coaching.
Renee is an active volunteer within the project management community and is a passionate advocate for the project management profession and supporting the advancement and enrichment of project managers through a better understanding of disciplined approaches available to help ensure project success.
About the Charity: Meals on Wheels Central Texas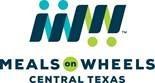 Meals on Wheels Central Texas' (MOWCTX) mission is to nourish and enrich the lives of older adults and people with disabilities. We accomplish that by offering the 5,000 people we serve annually a holistic range of person and home-centered services that allow them to age in place with dignity and respect.

As a valued community-based health care provider, MOWCTX offers an array of programs—focusing on social determinants of health—that work in concert to help the people we serve maintain their independence. Our signature Meals on Wheels program provides daily nutritious lunches hand-delivered by caring volunteers who also perform safety checks. But our deep service platform provides other vital services such as home repair; in-home assistance with the activities of daily living; monthly supplies of shelf-stable groceries; food and veterinary care for our clients' pets; and connecting seniors with technology, just to name a few. These programs improve health, as well as reducing falls, trips to the hospital, and early institutionalization.

MOWCTX programs also save taxpayer dollars. Most of our clients live on less than $19,000 per year; when one of them moves into assisted living, it costs taxpayers more than $40,000 annually. For a small fraction of that, our programs enable clients to remain healthy and safe in their own homes.
---
About the Food: 
PMI provides food from local restaurants prior to each event. In the past, we have had food from Freebirds and the Corner Bakery. If you have a special request for dietary needs, please e-mail the Lunch and Learn chair at: lunchNlearn@pmiaustin.org. We will do our best to accommodate the need, but not all requests will be possible with the given vendor.
It is no longer possible to register for this event