PMI Austin Chapter Meeting - (Virtual)
Important Note: If you are a PMI member from another chapter, please register as a non-chapter member for this event and self-report your PDU credit. Also remember to use the same full name and email ID used for PMI membership.
The meeting link and instructions will be emailed to you upon registration within your receipt. 
Virtual Event Price: $10 for members and $15 for non-members.
Program:
We will open at 5:30 PM; virtual attendees will have the opportunity to network on the Zoom amongst themselves.
6:15 – 6:30 pm : Message from our Chapter President & Chapter Updates (0.5 PDU Leadership)
6:30 – 7:30 pm :  Accomplishing Project Objectives through Effective Communication (1 PDU Business Acumen)
Note: We will close registration 3 hours before the event starts.
Speaker Bio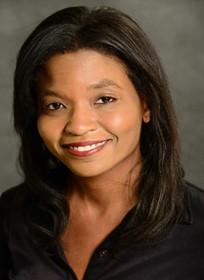 Tiffany Lemieux
Tiffany was born in New Orleans and moved to Texas 18 years ago. In her spirit of volunteerism and her desire to make a difference, Tiffany has established herself as a key stakeholder to drive change and create value. In doing so, she enjoys coaching other Project Managers who are new to the field. Tiffany is a certified Project Management Professional and a certified Scrum Master who serves as Senior Associate Project Manager with Case Works. She is also the founder of Lemieux's Cleaning Company and Lemieux Properties Limited Liability Corporation. Her matriculation includes a Master of Business Administration degree from St. Edward's University, a Bachelor of Business Administration from St. Edward's University and a Bachelor of Arts in Political Science from the University of New Orleans. She is now in the process of applying to Law School for the academic year 2024. Her hobbies include playing piano, health & wellness. Tiffany looks forward to making additional contributions to the Project Management community through mentorship and community engagement
TITLE

Accomplishing Project Objectives through Effective Communication 

Description of Presentation

 

The presenter will review the most effective communication methods identified in the Project Management Body of Knowledge while providing insight on the best ways to apply those methods as a practitioner.   While understanding the needs of project stakeholders is important, it is equally imperative to understand verbal and nonverbal signals to properly manage communication channels. This will help manage team buy-in, triple constraint and stakeholder analysis.  The presenter hopes to bring like minds together to close projects with better results.

 

Learning Objectives for Presentation

 

Specific: Reinforce Communication objectives outlined in the Project Management Body of Knowledge
Measurable: Explain benefits of creating a communication plan
Achievable: Practice persuasion, motivation and influence
Relevant: Describe how communication is meaningful to accomplish project objectives
Time-Bound: Present communication methods within a 60 minute time period.

Expected Key Takeaways

 

To increase effectiveness of project execution through communication means
To remind the audience how to build trust among project stakeholders
To reinforce how a strong communication plan can improve effectiveness for senders, recipients and methods of frequency.

Presentation Category (Triangle)

1 PDU Business Acumen
---
Questions
For any issues with registration or questions about claiming PDUs, email VP of Professional Development.
It is no longer possible to register for this event