<< Back to Calendar
PMI Austin Chapter Meeting - Virtual
Important Note: If you are a PMI member from another chapter, please register as a non-chapter member for this event and self-report your PDU credit. Also remember to use the same full name and email ID used for PMI membership.
Registration will be closed 3 hours before the event starts. Zoom meeting link will be included in the receipt sent out to the email address entered at the time of registration. 
Virtual Event Price: $10 for members and $15 for non-members.
Program:
We will open at 5:30 PM; virtual attendees will have the opportunity to network on the Zoom amongst themselves.
5:45 – 6:15 pm : Message from our Chapter President and Chapter updates & Chapter Updates (0.5 PDU power skills)
6:15 – 7:15 pm : Contemporary Power Skills for Project Professionals – Power Skills 0.50 & Business Acumen 0.50 PDU. 
Russ Finney: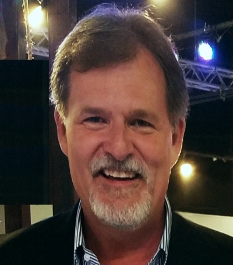 Russ Finney is an award-winning assistant professor of instruction and the director of MIS undergraduate programs at The University of Texas at Austin McCombs School of Business where he teaches technology & business strategy.
He is also an advisory partner the itmWEB Group where he assists with research and client engagement projects. He is a former CIO in the semiconductor, aerospace, and financial services industries where he focused on manufacturing, engineering, defense products, core banking, and trading.
In 2016, Russ was named by Apollo Research as one of the Top 5 most highly followed US CIO influencers through social media (@rfinney). In 2021, he was named to the Texas McCombs faculty honor roll based on student academic performance and feedback. He began his career working with Ernst & Young.
TITLE
Contemporary Power Skills for Project Professionals
 
Description of Presentation:
This entertaining session is a chance to see some of the latest insights around contemporary strategy, leadership, solutioning, and communication techniques and supporting frameworks being used by successful enterprises that have been studied and refined by university researchers.
Building a durable, maintainable, and repeatable business strategic plan and the associated executable projects requires a process which not only drives out key outcomes and actions, but also categorizes and classifies the plan components for assignability, accountability, and project packaging (from the CEO to the individual project manager).
The session is presented by Russ Finney who is Assistant Professor of Instruction and the Director of Undergraduate MIS Programs at the University of Texas at Austin, McCombs School of Business. He recently completed a series of video interviews on "work reimagined" that were produced by the Wall Street Journal and featured in Workflow magazine. The takeaways presented in this session come from this innovative research, as well as additional implications from the recent pandemic.
Prior to his current research and teaching, Russ also served as a CIO in the semiconductor, aerospace, and financial services industries for many years. In 2016, he was named a Top 5 executive CIO Influencer through social media by Apollo Research (@rfinney). He started his career at Ernst & Young.
Learning Objectives for Presentation (Minimum 3 SMART Objectives)
 
Specific: The presentation will cover strategy, leadership, solutioning, and communication
Measurable: The presentation will cover outcome based strategies and their associated measurability
Achievable: These  methods have been used directly with over 30+ clients the presentor has assisted, and by hundreds of UT McCombs business school graduates
Relevant: The concepts are directly applicable to PMI members
Expected Key Takeaways for Participants:
New insights from the most recent academic research around strategy and project management, as well as practical tools and frameworks which can be used in a PMI member's daily worklife.
Presentation Category (Triangle)
Power Skills, and Business Acumen
 
---
Questions
For any issues with registration or questions about claiming PDUs, please contact us.
It is no longer possible to register for this event